Welcome to the Williams AV Press Center. Catch up on the latest
Williams AV product updates, news coverage, and media assets. 
Eden Prairie, MN, October 31, 2023 – Williams AV, the leading provider of assistive communication technology for the professional AV industry, is delighted to announce that UK-based Audiologic Ltd. has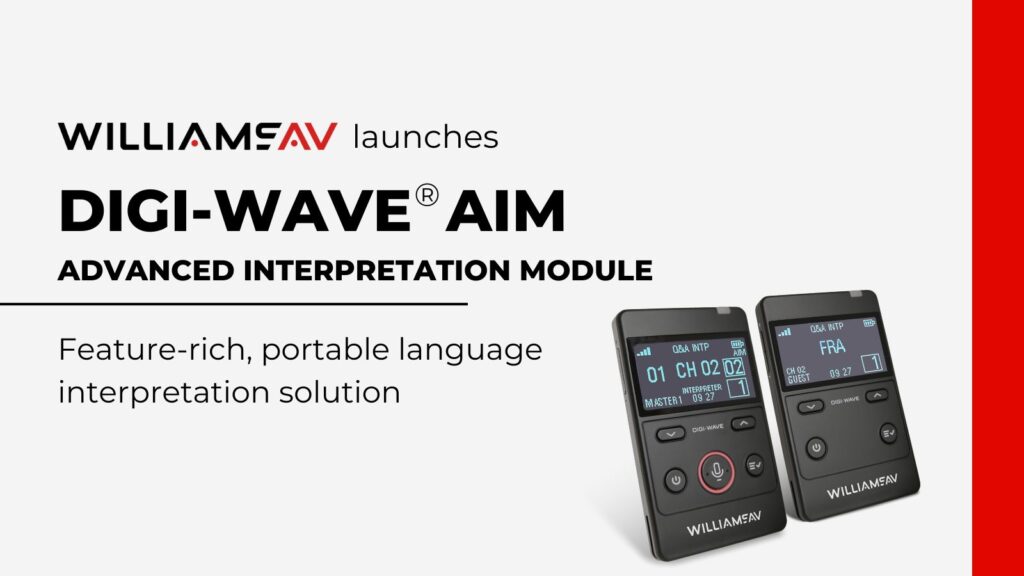 Digi-Wave AIM (Advanced Interpretation Module), a portable digital communication system, includes new features to support growing interpretation demand in the Pro AV market. Eden Prairie, MN, June 12, 2023 –
Headquartered in Eden Prairie, Minnesota, Williams AV designs and manufactures professional audio-video assistive communication technology. The company improves lives by breaking down communication barriers to understanding and helping people hear, see and engage. The company's portfolio of products enhances interpersonal communications and understanding. The product portfolio includes assistive listening systems, AI-powered captioning and translation products, wireless intercoms, video annotations products, and systems supporting human interpretation.
Williams AV, whose name is synonymous with innovation, quality, and service, has a global network
of distributors and integrators spanning 60 countries. This network designs and installs the products in venues ranging from classrooms and courtrooms to houses of worship and stadiums, while consumer products are used daily in homes around the world.
Williams AV | Hear. See. Engage. 
Learn more at www.WilliamsAV.com